YES ON AMENDMENT B
For Colorado
Protecting teachers, first responders and small businesses during the pandemic.
Problem:

A 40-year Relic of the Constitution Threatens Homeowners, Small Businesses, Schools and First Responders
Solution:

Lead a Ballot Measure to Repeal the Gallagher Amendment
Defining the Problem
Over the course of almost 40 years since its passage in 1982, the Gallagher Amendment forced Colorado's residential property tax rate to decline by 75%. It was passed as a result of growing frustration among Colorado voters about skyrocketing property taxes, which occurred as a result of exploding population growth and the corresponding inflation in property values. Additionally, there was no statewide oversight to ensure each county assessed property values in a consistent manner. Consequently, there was a great deal of inequity in property values, which the passage Amendment #1, a comprehensive tax overhaul that included the Gallagher Amendment, was meant to address.
This lower rate was great news for homeowners, as they paid only a fraction of the property tax they would have otherwise paid without the amendment. But changes in real estate market conditions over time and the adoption of subsequent constitutional amendments — including Amendment 23 and Taxpayer's Bill of Rights (TABOR) — retroactively impacted the Gallagher Amendment.
Those impacts created unforeseen and unintended consequences that were crippling to local public services at a time in the COVID-19 pandemic. Among the most impacted by the slashed tax revenues included:
Firefighters and nursing staffs, who's annual operating budgets decreased as much as 5% while their operating expense needs increased as much 5%.
Searching for a Solution
How might we amend or repeal the Gallagher Amendment to create much needed tax revenue without placing an undue tax burden on property owners?
Since the passage of TABOR in 1992, Colorado has had a long history of resistance to campaigns and ballot measures that could lead to potential tax increases, as evidenced by the 78%-22% defeat of the last ballot measure aimed at repealing the Gallagher Amendment. Given those realities, a strong bipartisan coalition would be needed to explain the value of this increase in tax revenue while also being explicit about the corresponding reality for taxpayers. This would be no small task, given an increasingly polarized political climate.
However, the movement began with just that. Five members of the General Assembly, Republicans Jack Tate, Bob Rankin and Matt Soper and Democrats Chris Hansen and Daneya Esgar, led a rare vote that included support from nearly 75% of the legislature. Winning over Colorado voters would be the next task. To begin, Gary Community Ventures worked alongside three other campaign co-chairs from across the political spectrum:
Kent Thiry, a fierce independent and former CEO of dialysis giant DaVita
Joe Zimlich, a proud progressive and CEO of the Bohemian Foundation
Hank Brown, a former Republican U.S. Senator for Colorado
The coalition attracted a variety of influential, widely representative partners , including fire departments, schools and frontline health providers across Colorado. Other supporters included the NFIB representing small businesses, the Colorado Farm Bureau representing rural communities, and the AFL-CIO representing a wide array of chambers of commerce in Denver, Colorado Springs, Grand Junction, Boulder and Greeley.
Growing, Building & Changing What's Possible
As the Yes on Amendment B campaign took off, stories from everyday Coloradans were at its heart. Voters heard from firefighters like TJ Steck in Elizabeth and Tad Rowan in Montrose. They heard from small business owners like Lorena Cantarovici of Maria Empanada and registered nurse Haley Houtchens of Children's Hospital Colorado. They heard from Colorado Gov. Jared Polis. Each storyteller explained how Amendment B would lock in the third lowest property tax rate in the country for Colorado property owners while also providing much-needed tax revenue for a slew of public services.
Key messages also elevated stories about how the Gallagher Amendment's negative impacts had been exacerbated by the COVID-19 pandemic. Coloradans learned about small businesses racking up debt in order to pay their disproportionately high property taxes alongside the additional costs of keeping their customers and staff safe. They heard about families navigating a challenging school year with a continuously unfunded K-12 public education system. They heard from fire protection agencies battling an unprecedented increase in distributive wildfires with diminished budgets.
Most importantly, voters heard from trusted voices on all sides of the political spectrum coming together to rally behind a cause at a critical time.
The Team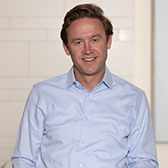 Mike Johnston
President & CEO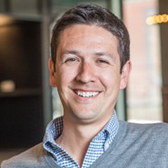 Damion LeeNatali
Vice President, Strategic Philanthropy & Policy
Delivering Breakthrough Solutions
"

In a year where Coloradans have been forced to deal with record-setting wildfires, a global pandemic and unprecedented changes to the ways our kids learn in school, this election presented voters with a historic opportunity to be there for the firefighters, nurses and teachers who have been there for us all year long, In true Colorado fashion, voters used their voice to not only say 'thank you', but to prove they won't turn their back on the hometown heroes who now need us the most.

Mike JohnstonGary Community Ventures President and CEO
On election day 2020, 58 percent of voters voted YES on Amendment B— a stunning reversal from the last attempt to ask voters to address the Gallagher Amendment's unintended consequences. Many considered the passage the most significant fiscal reform of Colorado's Constitution in at least a generation. In 2003, 78 percent of Colorado voters overwhelmingly rejected a measure that would have frozen the residential assessment rate at 8 percent.
Under Amendment B, the statewide residential tax assessment rate was frozen at 7.15%, and the commercial assessment rate was frozen at 29%. Those rates cannot be increased without a vote of the people. Had Amendment B not passed, the state's residential tax assessment rate would have dropped to 5.88%, which would have further compounded operating budget needs for a slew of vital public services.

Supported exclusively by Gary Ventures.
All our Ventures are Joint Ventures

Where breakthrough solutions are hindered by the rules of the game, we work to CHANGE the policy landscape. As we venture to solve some of the toughest problems facing Colorado kids and families, we'd love for you to join us.