CHANGING THE FACE OF LEADERSHIP THROUGH
The Piton Fellowship
Gary Community Ventures is helping Metro Denver's next generation of changemakers ascend in leadership and make a positive impact on their communities through the Piton Fellowship.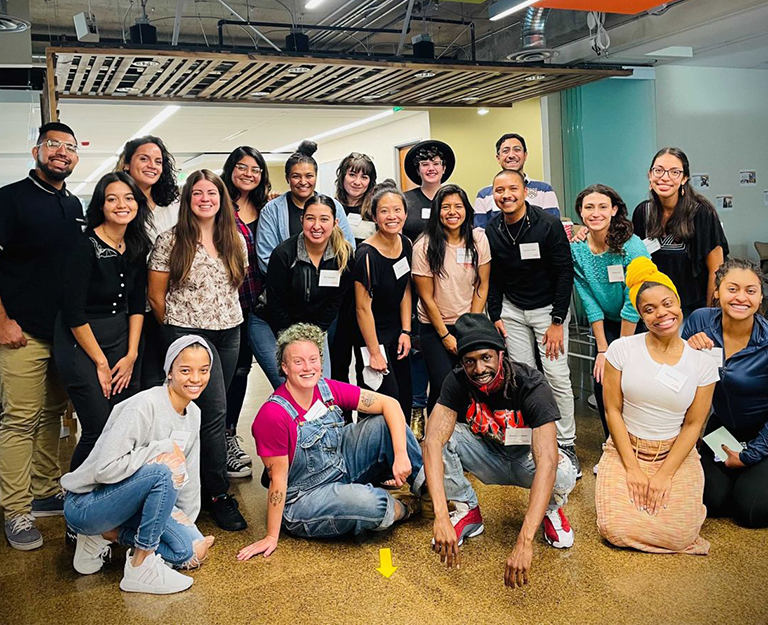 Named after the piton (PEA-tawn), a tool to help climbers ascend routes too treacherous to attempt alone, The Piton Fellowship encourages predominantly leaders of color in business, government and nonprofit sectors to expand their knowledge, network and potential to drive positive change for themselves and their communities.
Elevating New Voices
Gary Community Ventures is partnering with our next generation of civic leaders, with a focus on leaders of color who've historically been denied access to such opportunities.
Highly skilled leaders across metro Denver — and people of color in particular — note that a lack of access to networks and professional support limits their ability to fully engage in their careers. At the same time, metro Denver employers are looking for highly skilled, diverse talent, and are experiencing challenges connecting to such professionals somewhere along the way — in large part due to historic inequities baked into our nation's systems of employment.
The Piton Fellowship aims to address this systemic issue by establishing a network of cross-sector leaders and changemakers committed to serving metro Denver, and by bridging the historic gap between talent in diverse, BIPOC communities and access to leadership opportunities.
Participate in individual and collective leadership learning experiences with local and national experts in the business, policy and philanthropic sectors, which gives fellows immediate growth opportunities.
Build deep connections with cohort members, which will facilitate emotional learning among peers with diverse perspectives and shared values.
Gain access to the Piton Network of fellows and alumni, which offers fellows social capital connections now and for years to come.
Whether you're looking to apply to the fellowship or interested in supporting our programming, we're happy to answer any questions you may have about the Piton Fellowship. Feel free to contact us at piton@garycommunity.org.
Universal Piton Fellowship Applicant Requirements
We're looking for leaders who are…
Committed to leading changes that impact their local communities.
Enthusiastic about expanding their knowledge and advocacy of justice, racial equity, diversity and inclusion.
Innovators, creative thinkers and change agents who are constantly thinking about how to build breakthrough solutions that will support their communities.
Empathetic leaders with a strong willingness to learn and collaborate with those who have diverse perspectives.
Living in Metro Denver (specifically Adams, Arapahoe, Denver and Jefferson counties), as this is a place-based fellowship.
About our Fellowship Design Partners
As with all our ventures, Gary Community Ventures designed The Piton Fellowship in partnership with our community. Iesha Mitchell was part of that group.
Iesha Mitchell, Director of Community Partnerships at Invest in Kids, was among those whose feedback was vital to the development of The Piton Fellowship. Having participated in the Colorado Hispanic Chamber of Commerce Fellowship and the Colorado Education Policy Cohort at the University of Colorado, Mitchell shared how these valuable programs helped her build new networks and skills as a young leader of color.
"I think it's really hard to design something for someone without their voice in it. Historically we've done that," Mitchell said. "What's the point of a fellowship? What's the opportunity it presents fellows? You don't know until you talk to those who will occupy that space. This isn't a new concept, but I have seen (the Gary team) focus on it — building for the community with the community."
About Gary Community Ventures
Gary Community Ventures partners with our community to reshape the arc of opportunity for Colorado kids and families.
Since 1976, we've worked to leverage business, policy and philanthropy to break down the biggest barriers to opportunity and co-create breakthrough solutions for those who need it most. We listen with humility to our community and partners, learning together to drive action that guarantees School Readiness, Youth Success, and Family Economic Mobility. Whether we're growing solutions that already exist, building solutions that don't yet exist or changing the policy landscape, we dare to be bold, working urgently with our community and partners to deliver a future where all Colorado kids can grow up healthy and reach their full potential.
Although our initiatives now live under the Gary Community Ventures name, we intentionally chose to honor our history as The Piton Foundation in selecting Piton Fellowship as the title for this program. We did so because we believe this name tells a perfect story about the idea of ascendency in leadership that Piton has long represented.
Which Cohort is Right for You?
The Piton Fellowship is open to leaders with an array of experiences
YOUTH Cohort
The Youth Cohort is designed for changemakers age 14-20 who are eager to have an impact on their communities. The Youth Cohort will typically run from June to July.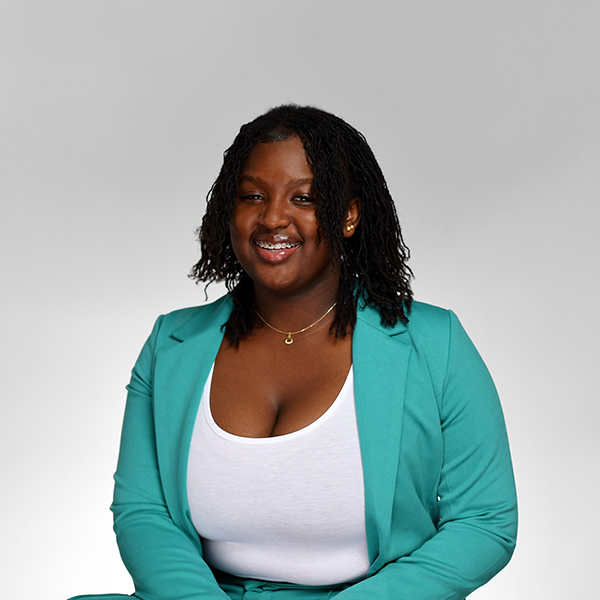 Mariem Dia | Youth Cohort
"Being a Piton Fellow to me means taking control of your power and recognizing it to help your community thrive and prosper — to be a voice for your community. It means building a network to help you achieve what you set out to do. It means gaining experience."
Early Career Cohort
The Early Career Cohort is designed for professionals with 2-5 years of work experience in the business, policy or philanthropic sectors. The Early Career Cohort will typically run from the late summer to the spring.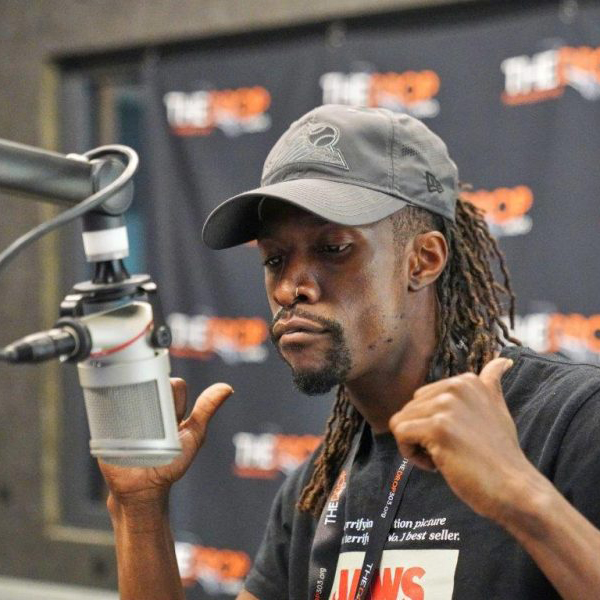 Timmale Dotson | Early Career Cohort
"You should never get too comfortable in life. You should always look to improve yourself. Piton offers that. Also, you're gonna meet some plugs, man. Straight up. Cats who are plugged in. Now your network is stronger. You get to experience different people, different places and different work."
Mid-Career Cohort
The Mid Career Cohort is open to leaders with 10+ years of experience. The Mid-Career Cohort will typically run from January to the summer.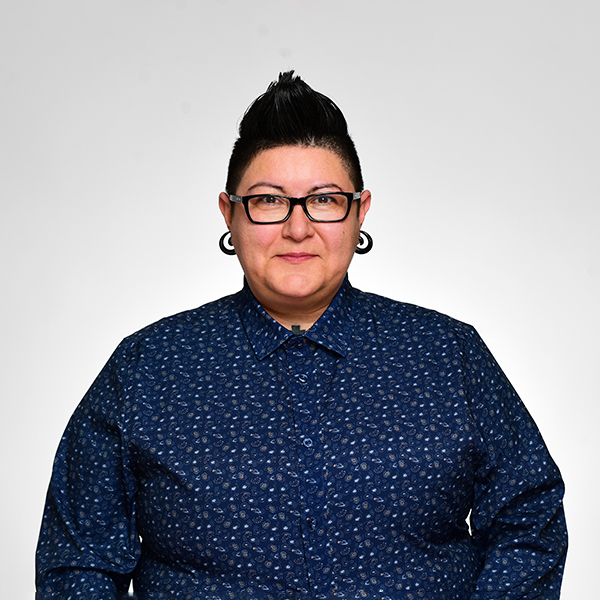 Michelle Tijerina | Mid-Career Cohort
"Being a Piton Fellow means equity in community building and freedom to be my authentic self within my leadership journey. This opportunity is where professionals of color are given access to the type of networking, coaching, and professional community that seems to be built in for non-BIPOC folks."
FEATURED FELLOW: Perla Bustillos Gutierrez
Perla is currently the Deputy Director of Public Engagement for the City & County of Denver. Prior to that, she served as Chief Operating Officer for the Colorado Equitable Economic Mobility Initiative, which seeks to scale effective postsecondary and workforce development programs in Colorado, and as a Co-Founder of Ednium: The Alumni Collective, a non-profit with a focus on mobilizing public school alumni as a powerful force to change the way cities educate and reinvest in its homegrown talent.
How to Apply
The Mid-Career application is currently open
General application and nomination periods for the next iteration of all cohorts are outlined below:
2024 Early Career Cohort: Application to open mid 2024
2024 Mid-Career Cohort: Application closed as of Nov. 5, 2023
2024 Youth Cohort: Application to open early in 2024
How to Nominate a Fellow
All cohort nomination windows remain open year-round
Know a perspective Piton Fellow who would be a good fit for one of the three cohorts? Click the link below to fill out our universal nomination form, which is always open
Discover New Possibilities

Together, we will create the change our community wants to see. Whether you want to discover more about our ventures, or connect with a member of our team, we want to hear from you.