PITON FELLOWSHIP
Mid-Career Cohort
Calling all Metro Denver leaders with 10+ years of experience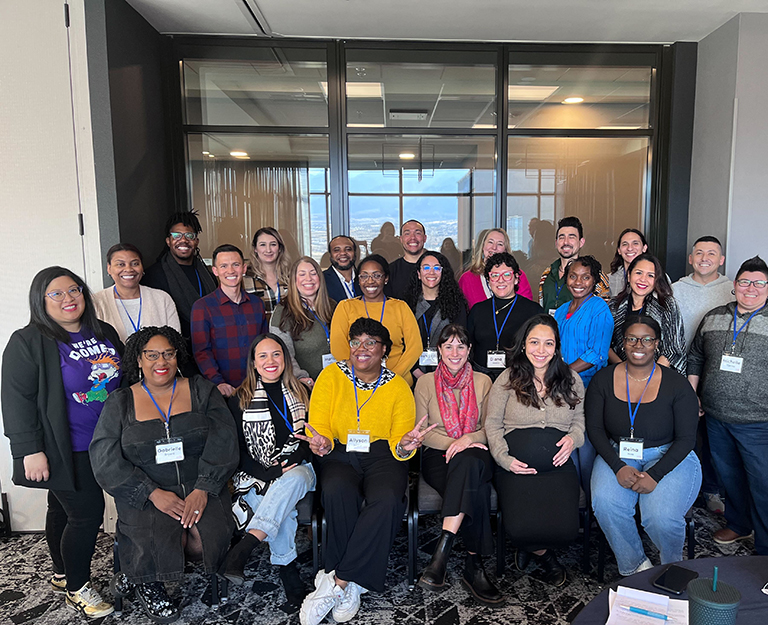 The Piton Fellowship is designed to help leaders in business, policy and philanthropy leverage dedicated support from Gary Community Ventures to expand their knowledge, network and potential to drive positive change for themselves and their communities. An emphasis is being placed on leaders of color as part of an ongoing effort to bridge the historic gap between diverse talent and access to leadership opportunities.
Mid-Career Cohort
Learn, connect & develop with a network of peers and experts
The Mid Career Cohort is open to leaders with 10+ years of experience who are interested in joining a powerful network of community members as they learn and progress on their leadership journeys.
Fellows will deeply engage in individual and collective work that centers personal and professional development, racial equity, expanded social capital, knowledge and understanding of key issues faced by communities throughout metro Denver.
Don't have 10+ years of experience? The Piton Fellowship has two other cohorts that may be for you. The Youth Cohort is designed for young leaders age 14-20, and the Early Career Cohort is comprised of Metro Denver leaders with similar aspirations and 2-5 years of experience.
Cohort Experiences & Dates
The Piton Fellowship is designed to fit into the busy lives of working professionals
With a strong focus on racial equity, diversity and inclusion, the Mid-Career Cohort is a free 9-month experience that focuses on supporting diverse business, policy and philanthropic professionals — predominately people of color — on their leadership journeys.
This cohort of the Piton Fellowship runs from January to October, and fellows can expect to:
Participate in a 3-day kickoff, 6 full-day sessions at our Downtown Denver office and a 3-day, out-of-town venture experience to learn from local and national leaders who are implementing place-based, community-centric solutions to some of our biggest social and civic issues.
Receive a $1,000 payment to use towards professional development and career-building upon successful completion of the program.
Gain access to the Piton Network of fellows and alumni, which offers fellows personal, professional and social capital connections now and for years to come.
Specific dates for this cohort are as follows:
Kick-Off: Wednesday, Jan. 24-Friday, Jan. 26
Session 1: Tuesday, Feb. 27
Session 2: Tuesday, Mar. 12
Session 3: Tuesday, April 23
Venture: New Orleans

Wednesday, May 15-Friday, May 17

Session 4: Tuesday, June 4
Session 5: Tuesday, Aug. 13
Session 6: Tuesday, Sept. 10
Universal Piton Fellowship Applicant Requirements
We're looking for leaders who are:
Committed to leading changes that impact local Denver Metro area communities.
Enthusiastic about expanding their knowledge and advocacy of justice, racial equity, diversity and inclusion.
Reflective of their own leadership and learning journey
Innovators, creative thinkers and change agents who are constantly thinking about how to build breakthrough solutions that will support their communities.
Empathetic leaders with a strong willingness to learn and collaborate with those who have diverse perspectives across industry sectors.
Living/working in Metro Denver (specifically Adams, Arapahoe, Denver and Jefferson counties), as this is a place-based fellowship
Why Join the Mid-Career Cohort?
The Mid-Career Cohort is uniquely designed for emerging leaders with 10+ years of experience. Mid-Career Fellows will:
Interrogate how the intersection of their identities — especially racial identities — impact their leadership journeys
Participate in individual coaching, where they will have the opportunity to explore their own problem of practice in an effort to advance their leadership skills
Venture outside of their everyday roles to discover alternative methods of practice in policy, philanthropy and business
Expand their social capital while leveraging the Piton Fellow and Gary Community Ventures networks
From the Fellow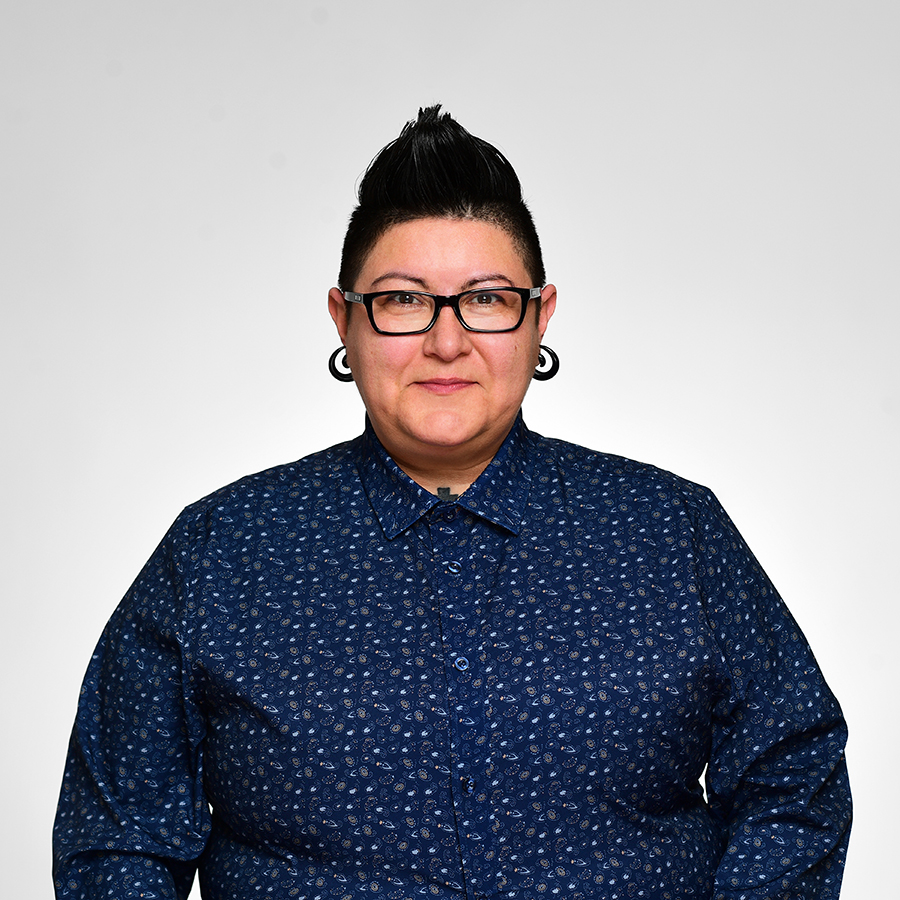 Michelle Tijerina | Suicide Prevention Program Community Coordinator, WellPower
"The fellowship has cemented my own values and background as foundations for my leadership. The fellowship, and all the people in it, have helped to open my mind to think in new ways and see different paths to reaching my professional and personal goals. I now have new tools and ideas for problem solving, relationship building, and my own continued learning.
"When I think of the number of leaders in this program, and how many thousands of people will be impacted after the fellowship is done. I'm so grateful to have participated in such an important experience. It has made me a better leader, learner, and community builder and for that I am so very thankful."
Apply & Nominate Fellows
The Mid-Career Cohort application window is currently closed, but nominations are open
Applications for 2024 Mid-Career Cohort closed on Nov. 5. Applicants and nominators will be notified of next steps no later than Nov. 21.
To apply for future cohorts, please check back on this page when the application window opens, which is typically in September or October each year.
Nominations, however, remain open year-round. Click the button below to nominate a fellow for a future cohort.
Meet Previous Mid-Career Cohorts
Below is our 2023 Cohort
Previous Mid-Career Cohort members have included medical doctors, executive directors, founders, marketers, operations experts, principals and public servants. They've included representatives from transformative organizations like Boys & Girls Club, City Year, Colorado Workforce Development Council, Cultivando, Denver Museum of Nature & Science, Main Street Phoenix and WellPower. And they've included civic leaders focused on everything from LGBTQIA+ mental health, human trafficking, job training, access to family resources and environmental justice.
Learn More About the Piton Fellowship
Although our initiatives now live under the Gary Community Ventures name, we intentionally chose to honor our history as The Piton Foundation in selecting The Piton Fellowship as the title for this program. We did so because we believe this name tells a perfect story about the idea of ascendency in leadership that Piton has long represented.
There are three cohorts of the fellowship for Youth, Early Career and Mid-Career Professionals. Designed to accessibly fit into the busy lives of fellows, this free experience allows fellows to continue working and learning while building their leadership skills, networks and potential to create community impact. Upon completion of the program, Gary provides fellows a payment to use towards professional development and career-building opportunities.
Share Your Ideas

I would like to see business people try to solve social problems with the same imagination and energy they use to finance a factory or make a deal. Don't call it philanthropy; call it corporate social investment. Make it integral to business.