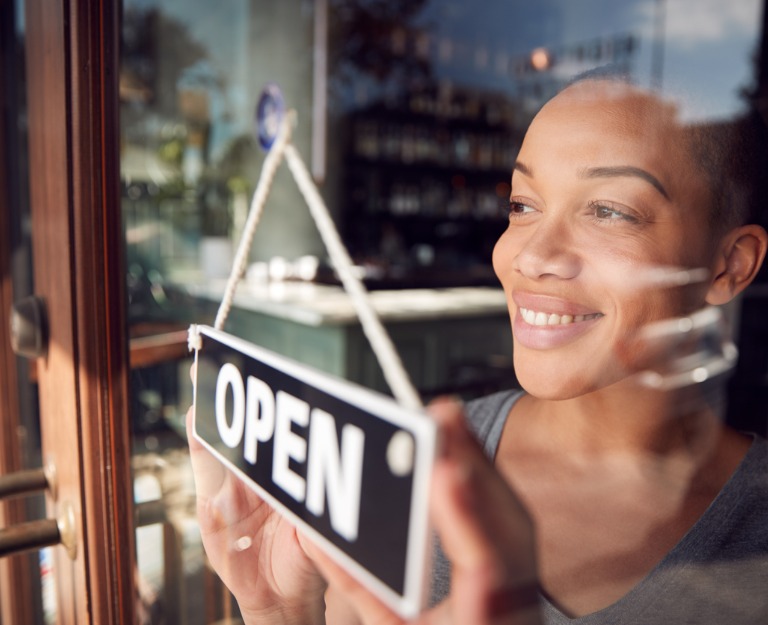 APIS & HERITAGE
Employee-led Buyouts
Buying businesses with high BIPOC worker populations to convert to employee ownership.
Problem:

A Growing Cycle of Intergenerational Poverty Reinforced by Economic and Racial Inequity
Solution:

Use Reimagined Capital Structures to Transition Closely-held Private Companies with Meaningful Workforces of Color Into Employee-owned Enterprises
Defining the Problem
At Gary, our goal is to support children and families' economic mobility. We believe we can achieve this in two primary ways: through economic self-sufficiency (e.g., keeping families' expenses lower than their income) and through building net worth. While self-sufficiency is critical in the near-term, long-term we believe removing barriers and supporting children and families' wealth building is essential to addressing economic and racial inequity. This is critical for families today, but perhaps more importantly for children in the future by chipping away at the cycle of intergenerational poverty.
A significant component of a family's wealth is built through savings and retirement assets. However, approximately half of Americans say they do not have enough savings to maintain their standard of living once they stop working. Two primary reasons are cited for the shortfall in retirement income: lack of access to a retirement account and insufficient savings. This barrier is especially prevalent for Black, indigenous, and other people of color (BIPOC) workers, further reinforcing the racial wealth gap. Nationally, 60% of Black and 75% of Latinx workers have $0 in retirement assets and the numbers are similar in Colorado. To address this barrier and support wealth building and economic and racial inequity, we believe that we need to think in new ways about how to establish savings and retirement assets for Colorado's children and families.
Searching for a Solution
How might we use traditional financing structures to address the asset gap and improve family economic security and mobility?
Knowing that a multi-pronged approach is essential to addressing intergenerational poverty and improving family economic mobility, one of the Mission Investment team's primary goals is to use our assets to invest in new and existing financial structures and tools to implement market-based solutions in service of our mission.
In this case, we began thinking through ways that market-based strategies could improve family economic mobility by addressing a lack of savings and retirement assets. Speaking with other investors and members of the Colorado community deeply embedded in this work, we decided to pursue ownership as a means of building wealth. Specifically, in the case of savings and retirement assets, we pursued investments in employee ownership and equity. There is tremendous momentum in this area, both in the research that supports the importance of ownership in BIPOC communities and the investment products that are emerging to help communities build assets.
Growing, Building & Changing What's Possible
Through conversations with other investors, we learned about a new fund called Apis & Heritage Legacy Fund I (A&H). The fund, led by Todd Leverette and Philip Reeves, uses employee-led buyout structures to transfer ownership of companies with meaningful workforces of color to the workers themselves. The fund also capitalizes on the need nationally for closely-held business owners to exit their businesses upon retirement, where no succession plan or formal sale process exists.
The fund uses the mechanics of a leveraged buyout—or LBO transaction—but instead of a traditional private equity firm capturing value from the cash flows of the company, the employees finance the buyout of the companies and use the cash flows of the company to pay down the debt. As the employees pay down the debt, they build equity for themselves and their families. The fund fits squarely in our strategy of reimagining traditional financial structures, and we were excited by the ways that Todd, Phil, and the rest of the team were committed to, and passionate about, using this structure to attack racial inequity.
Impact
In June of 2021, A&H announced its First Close at $30 million for its flagship Legacy Fund I. The fund surpassed its $15 million first close target, with support from Gary as well as leading investors and advisors including the Ford Foundation, The Rockefeller Foundation's Zero Gap Fund, The Skoll Foundation and its advisor Capricorn Investments, Ascension Investment Management, and others.
Nearly one year later, Gary made a made a $2M dollar investment to support the conversion of Arvada-based Apex Plumbing into a 100% employee-owned enterprise. At the time of the conversion, Apex employed about about 50 employees – around half of whom are Latino. In an article published by The Denver Post, the company's retiring CEO said, "You can feel really good walking away, knowing that your employees have a lot to look forward to and are gonna continue to get rewarded for their efforts."

The Team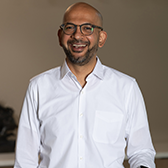 Santhosh Ramdoss
Vice President, Impact Investing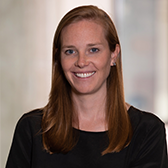 Catherine Toner
Director, Impact Investing
Delivering Breakthrough Solutions
"

There are two traditional paths to build wealth in America – you can own your home, or you can own your business. A&H is focused on the latter, especially for workforces of color, which have been shut out of equity ownership for so long.

Philip ReevesCo-Founder, Apis & Heritage
After beginning the investment diligence process, we saw strong alignment with Gary's values and were attracted to the A&H team's deep dedication to impact. The fund is set up to deliver a strong market-rate risk-adjusted rate of return, while transferring wealth to BIPOC workforces and also involving the Democracy at Work Institute to advise those workforces through the democratization and asset ownership process.
Our Mission Investment Committee and Board of Directors were equally as excited about this alignment and fit with our net wealth-building strategy to support family economic mobility, approving GCI's investment in the fund's first $30 million close.
Our partnership with A&H, however, extends well beyond capital. We see the opportunity to make Colorado the national model for employee ownership and hope to both work with funds like A&H to help more companies in the state become 100% employee-owned. This is part of a broader strategy of building net wealth and we are excited to implement other market-based strategies to increase ownership and asset building for Colorado's children and families.
All our Ventures are Joint Ventures

Where breakthrough solutions already exist, we GROW them through our strategic partnership and resources. As we venture to solve some of the toughest problems facing Colorado kids and families, we'd love for you to join us.