THE COLORADO EMERGENCY CHILDCARE COLLABORATIVE
Rapid Pandemic Response
Providing free childcare to essential workers during the COVID-19 pandemic.
Problem

: Pandemic Leads to Loss of Childcare for Essential Workers
Solution

: Build the Colorado Emergency Childcare Collaborative
Defining the Problem
On March 15, 2020, Governor Jared Polis enacted a stay-at-home order to slow the spread of COVID-19. Coloradans were encouraged to work from home while schools and childcare centers closed. Essential employees, however, had no choice but to continue to go to work to help keep us all safe. That meant many of these heroes with families were left with no option for childcare and wondering how they could take care of others with no one available to take care of their children.
Colorado's essential workers ranged from nurses and doctors in hospitals to grocery store workers ensuring our shelves were stocked to those keeping our shipping routes and manufacturing lines open. In total, the Bell Policy center estimated that 20 percent of Colorado's workforce was deemed essential, and therefore had to remain at their places of work during the pandemic.
We urgently needed a statewide childcare system designed to match essential workers with childcare providers willing to provide care amid the pandemic.
Searching for a Solution
How might we find an immediate solution to the childcare crisis for essential workers impacted by the COVID-19 pandemic?
Recognizing the urgent need for a solution, Gary Community Ventures convened public and private sector players, including the Colorado Department of Human Services (CDHS) Colorado Office of Early Childhood, the Colorado Children's Campaign, child care app Nanno, and dozens of others, including the Buell Foundation and Centura Health. Together we brainstormed how to leverage our human and financial capital to provide safe and affordable child care to all essential workers.
Key Partners
Growing, Building & Changing What's Possible
Working with this rapidly convened, public-private coalition, the team was able to achieve agility and innovation that would not have been possible working in silos. In just a week, our coalition stood up a statewide childcare system designed to match essential workers with childcare providers. Each partner brought their unique abilities and expertise to leverage their networks to respond swiftly to the rapidly-evolving measures being put in place to combat COVID-19.
Within days, Nanno developed an online platform where parents could apply for child care and providers could promote available spots, and then be matched by location. CDHS, the Office of Early Childhood and the Children's Campaign provided statewide outreach to child care providers and connected with other partners to provide outreach to essential businesses and workers. And the Buell Foundation and Centura Health generously provided funding so the program would be free to all essential workers for at least the first two weeks. With added support through the CARES Act, the state provided enough funding for the remaining eight weeks of the stay at home order, ensuring free childcare to any essential worker who needed it.
The Team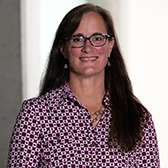 Steffanie Clothier
Director, School Readiness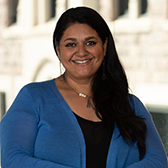 Ami Desai
Chief Operating Officer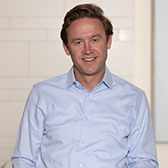 Mike Johnston
President & CEO
Delivering Breakthrough Solutions
"

We're very appreciative of the staff and the communication and the leadership that we've seen at the Schlessman YMCA and we're so thankful that the service they were able to provide us is something that allowed us to serve our community."

Dr. Nick Breitnauer Participating Parent, Childcare Collaborative
On Wednesday, March 18, just three days after issuing his stay-at-home order, Governor Polis announced the Colorado Emergency Child Care Collaborative. By the following Monday, March 23, more than 1,000 children had been matched with child care. The program successfully operated for nine weeks, and when it concluded on May 24, more than 6,000 children of essential workers were paired with childcare providers and nearly 500 providers signed up to participate. Many indicated that they found childcare solutions that they will continue to utilize after the pandemic subsides.
All our Ventures are Joint Ventures

Where solutions don't yet exist, we BUILD them alongside the kids and families who need them the most. As we venture to solve some of the toughest problems facing Colorado kids and families, we'd love for you to join us.