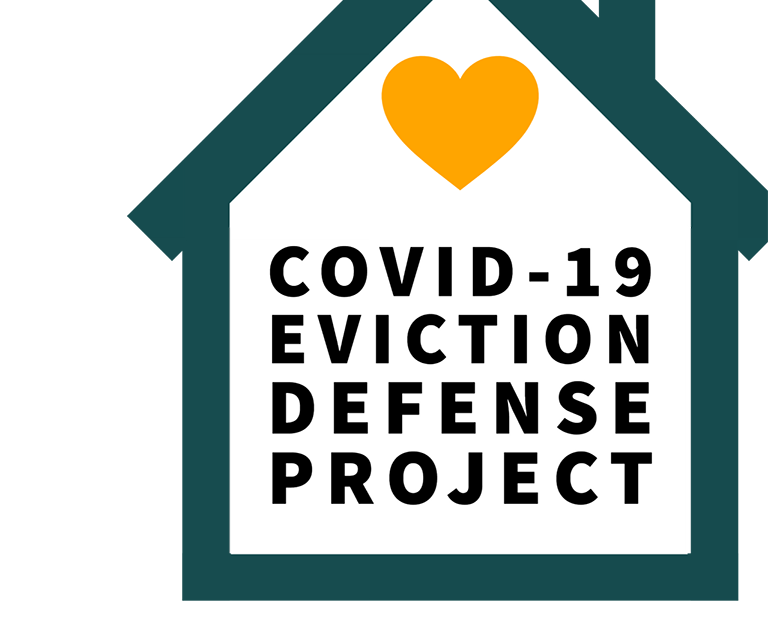 COVID-19 EVICTION DEFENSE PROJECT
A Pandemic Safety Net
We deliver breakthrough solutions that transform the opportunity landscape for Colorado's kids and their families.
Problem

: Colorado Evictions Skyrocket During COVID-19 Pandemic
Solution

: Grow the Eviction Defense Project
Defining the Problem
When Colorado Governor Polis enacted the COVID-19 Stay-at-Home order in March 2020, schools and businesses shuttered across the state. While many Coloradans were able to continue working safely from their homes, thousands of low-income workers were suddenly furloughed or unemployed as a result of COVID-19 regulations. Many began to question how to financially provide for themselves and their families, and feared eviction from their homes, the one place that was supposed to be their safe haven.
Citing a U.S. Census Bureau Report from May 2020, the Bell Policy Center reported that 15 percent of Coloradans, or an estimated 520,000 people, "either missed their rent or mortgage payment or have slight or no confidence that their household can pay next month's rent or mortgage on time." At the same time, the University of Chicago was estimating "42 percent of coronavirus-related job losses will result in permanent job losses." With that data at the front of their minds, Sam Gilman and Marco Dorado conducted an analysis for the COVID-19 Eviction Defense Fund that suggested more than 400,000 Coloradans could be at risk of eviction through the fall of 2020. This data became especially ominous as a temporary extension of an eviction moratorium put in place by Gov. Polis was set to expire in June 2020.
The catastrophic impact of eviction can be felt by families, children and communities. Following eviction, a person's likelihood of experiencing homelessness increases, mental and physical health are diminished, and the probability of obtaining employment declines. Evictions are particularly traumatizing for children who suffer emotionally and academically. Without rental income, many small business landlords may struggle to pay mortgages and risk foreclosure and bankruptcy. And without rental property tax income, communities lose resources for public services, city and state governments, schools, and infrastructure, and can expend significant resources managing or disposing of properties acquired through tax foreclosure.
Searching for a Solution
How might we convene partners in the public and private sectors to find a solution to the eviction crisis in the midst of the COVID-19 pandemic?
Recognizing the urgent need for a solution to potential mass evictions, The Community Firm, a nonprofit law firm that provides legal services for tenants in tenant-landlord disputes, founded the COVID-19 Eviction Defense Project (CEDP).
The team reached out to Gary Community Ventures to explore how a partnership could help the project to provide its financial and legal services to even more low-income families facing eviction in Colorado and beyond. Prior to approaching Gary, CEDP developed a housing stability fund that was created through contributions from foundations, social impact funders and impact investors. The CEDP provided pro bono legal services on behalf of a tenant to negotiate a reduced rental rate with their landlord for past and future rental payments. Once a rate was agreed upon, the landlord was paid through the housing stability fund. The outstanding rental debt was transferred to the fund and tenants received manageable, long term, zero-interest rate loans, forgiveness grants, or a combination of the two.
Growing, Building & Changing What's Possible
Working alongside Wells Fargo and Gov. Jared Polis, Gary Community Ventures partnered with CEDP to help grow the housing stability fund by $90,000 which was leveraged to cover approximately $135,000 in rental debt in the initial pilot program. The pilot program, run by CEDP, aimed to provide financial and legal services to help 30 low-income families in Colorado avoid eviction, with the objective to test, evaluate and potentially evolve to a national model.
"We developed this rental assistance model in collaboration with Gary Community Ventures to take public and philanthropic dollars further, create longer-term stability for renters and landlords by providing past and future rent, and provide immediate relief to our clients." said Zach Neumann, Founder of The Community Firm.
CEDP utilized some of this capital to develop and offer a financial product for landlords and tenants to resolve unpaid rental debts. They then successfully offered this product to Avail landlords and their tenants as well as clients of The Community Firm and their landlords. CEDP also developed a standard contract that was used to settle balances between landlords and tenants in a variety of circumstances. That contract is now being utilized by other community groups, including Build a Generation in Lake County Colorado, to finalize deals and keep Coloradans housed.
The Team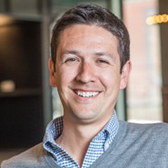 Damion LeeNatali
Vice President, Strategic Philanthropy & Policy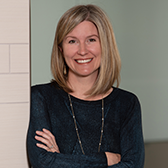 Julie Stone
Director, Family Economic Mobility
Delivering Breakthrough Solutions
"

100% of Participating Families Avoid Eviction

COVID-19 Eviction Defense Project2021 Status Report
Not a single client participating in the program was evicted from their home before or after the program, and 95% of landlords reported success paying maintenance and mortgage during or immediately after the program period. Follow up conversations with landlords have indicated comfort with the bargain. This observation was made with special force by landlords who had experienced or were aware of rental assistance processing times.
While it is impossible to predict counterfactuals for individual tenants, CEDP co-founder Sam Gilman's preliminary estimates of the ROI on a 21-month pandemic rental assistance program indicate that the ROI is between 229-473% accounting for the social costs of displacement. That is, for every rental assistance dollar invested, there is a $2.29-$4.73 in social cost savings. The projections take into account housing, healthcare, court, criminal, foster care, foreclosure, COVID-19, and landlord costs for families who will not be stabilized. These estimates will be published in a forthcoming paper with the Indiana Health Law Review.
All Our Ventures are Joint Ventures

Where transformational solutions like the Colorado Eviction Defense Project already exist, we help GROW them with our resources and partnership. As we venture to solve some of the toughest problems facing our community, we'd love for you to join us.