COVIDCHECK COLORADO
Pandemic Response
Through testing and vaccines, COVIDCheck Colorado worked day and night to deliver the nation's most equitable response to the COVID-19 pandemic.
Problem

: COVID-19 Closes Schools & Disproportionately Impacts Underserved Communities
Solution

: Provide Schools Access to Reliable COVID-19 Testing & Return to In-Person Learning
Defining the Problem
When Colorado Governor Polis enacted the COVID-19 Stay-at-Home order in March 2020, schools and businesses shuttered across the state. A wave of educational and economic havoc began to descend upon Colorado with more than 500,000 kids out of school and 500,000 employees out of work.
We knew the loss of in-person learning would be significant for children and families , especially in underserved communities. Early studies on a relatively short school closure (8 weeks) in the Netherlands supported that hypothesis.
Despite featuring a largely equitable system of school funding and the world's highest rate of broadband access, the study revealed a learning loss of about 3 percentile points or 0.08 standard deviations. The effect is equivalent to one-fifth of a school year. Losses grew up to 60% larger among students from less-educated homes, confirming worries about the uneven toll of the pandemic on children and families.
Unesco also reported the closure of schools leading to issues that stretched far beyond the classroom, including poor nutrition, strains on healthcare systems, widening equity gaps and increased exposure to violence and exploitation. Furthermore, while many Coloradans were able to continue working safely from their homes, thousands of low-income workers found themselves suddenly furloughed or unemployed as a result of COVID-19 regulations, leading to further strains on underserved communities.
Source: Economic Policy Institute analysis of National Assessment of Educational Progress microdata
Searching for a Solution
How might we get children back into classrooms quickly and safely to help curb the equity gap created by the COVID-19 pandemic, which disproportionately impacted low-income kids and families?
As families began to question how long they could sustain the shift to remote learning , Gary Community Ventures started asking how we could help.
With the weight of the pandemic disproportionately crushing Coloradans of color and those from low-income backgrounds, we believed that if schools could mitigate the spread of COVID-19, teachers and students could return to school, families could get back to work, and Colorado's economy could recover faster—for everyone.
But to do it, we needed a system that could offer schools and employers a comprehensive approach to the best practices that had proven to contain the virus around the world: regular access to free, fast and reliable testing and close collaboration with public health agencies to conduct contact tracing. Along with the courageous leadership from those in the education sector, we also needed to urgently bring together a variety of partners from the public and private sector to leverage their human, financial and political capital for broad sustainable impact.
To provide the most proactive and equitable response to COVID-19, we built COVIDCheck Colorado.
Growing, Building & Changing What's Possible
In August we announced Aurora Public Schools as the first school district in the state to partner with us to provide free, fast and reliable COVID-19 tests to all teachers and staff in order to monitor the prevalence of the virus within schools and prevent outbreaks before they could ever start. Since then, COVIDCheck Colorado has provided more than 150,000 educators from pre-K through college with access to the most reliable, high-quality COVID-19 testing options, with results coming back in an average of 36 hours.
Serving the needs of more than 100 districts, independent schools, early childhood education centers, and colleges and universities opened the door for a partnership with Governor Polis and the Colorado Department of Public Health and Environment, which helped COVIDCheck Colorado expand access to free testing to all Coloradans, with a goal of reducing community transmission and paving the way for schools and businesses to reopen safely and stay open.
As the state and the nation entered the next leg of the pandemic, COVIDCheck Colorado remained laser-focused on its mission to provide the most proactive and equitable response to COVID-19 in the country. With that focus in mind, we built capacity towards the end of 2020 to provide equitable access to COVID-19 vaccines, recognizing them as an additional tool in our mission to provide an equitable response to ending the pandemic. We began to do this by providing tactical and technology support for vaccine operations with Centura Health, Denver Health and HealthONE, among others. We also added a community outreach arm to do door-to-door canvassing and provide equitable vaccine access to targeted zip codes across the Front Range that had been disproportionately impacted by the pandemic.
"We were always in business to put ourselves out of business so to speak. We wanted to deliver the most proactive and equitable response to COVID-19 in the country," said COVID Check Colorado CEO Eric Parrie. "We were a convener that brought together labs, software companies and public institutions to say, 'We're all doing really important work, but we're not doing it together.' COVID Check can be the glue that can bring us together so that each of us can do our best work for a community that needs us."
The Team
Eric Parrie
Vice President, Builds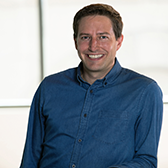 Brian Hiatt
Director of Technology, Builds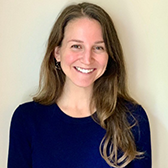 Emily Baron
Director of Strategy, Builds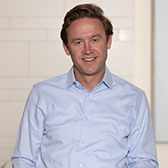 Mike Johnston
President & CEO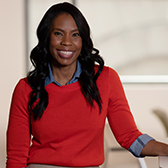 Chyrise Harris
Vice President, Communications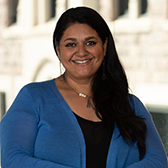 Ami Desai
Chief Operating Officer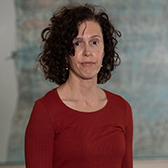 Carey Dobbertin
Chief Financial Officer & Treasurer
Cathy Trom
Controller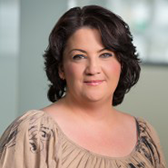 Lori Schatz
Senior Finance Assistant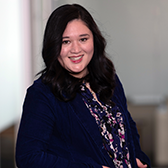 Robyn Tsukayama
Director, People & Strategic Operations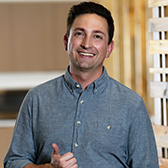 Will Holden
Director, Communications & Storytelling
Delivering Breakthrough Solutions
"

By the end of 2020, COVIDCheck Colorado had provided more than 300,000 tests to Coloradans across the state and prevented more than 20,000 outbreaks just as the first doses of a vaccine crossed the state line.

COVIDCheck ColoradoAnnual Report
By the end of 2020, COVIDCheck Colorado had provided more than 300,000 tests to Coloradans across the state and prevented more than 20,000 outbreaks just as the first doses of a vaccine crossed the state line. Schools and districts maintained a commitment to provide in-person learning and businesses and restaurants began to reopen. But with many Downtown Denver employees still working remotely by spring, thousands of critical jobs in our retail and service industry—jobs that can't be done remotely by video—were at risk of being lost forever. To ensure an equitable economic recovery for all Denverites, Gary and COVIDCheck Colorado joined a coalition with the Downtown Denver Partnership, City and County of Denver and RTD to provide employers all the tools and resources—including walk-up test sites and vaccine locations— necessary to facilitate a responsible return to downtown through a campaign known as Denver's Ready. The campaign aimed to get more than 150 employers to pledge their commitment to develop a plan to reopen their offices and bring employees back to the City Center. 
Halfway through 2021, COVIDCheck had expanded staff to administer more than 825,000 tests and nearly 300,000 vaccines across the state.
With Colorado on pace to have more than 70% of adults partially or fully vaccinated by July 4th, COVIDCheck Colorado began to wind down its vaccine operations on June 30th. Gary Community Ventures continues to support COVIDCheck Colorado with operating test sites to help communities mitigate the spread of COVID-19.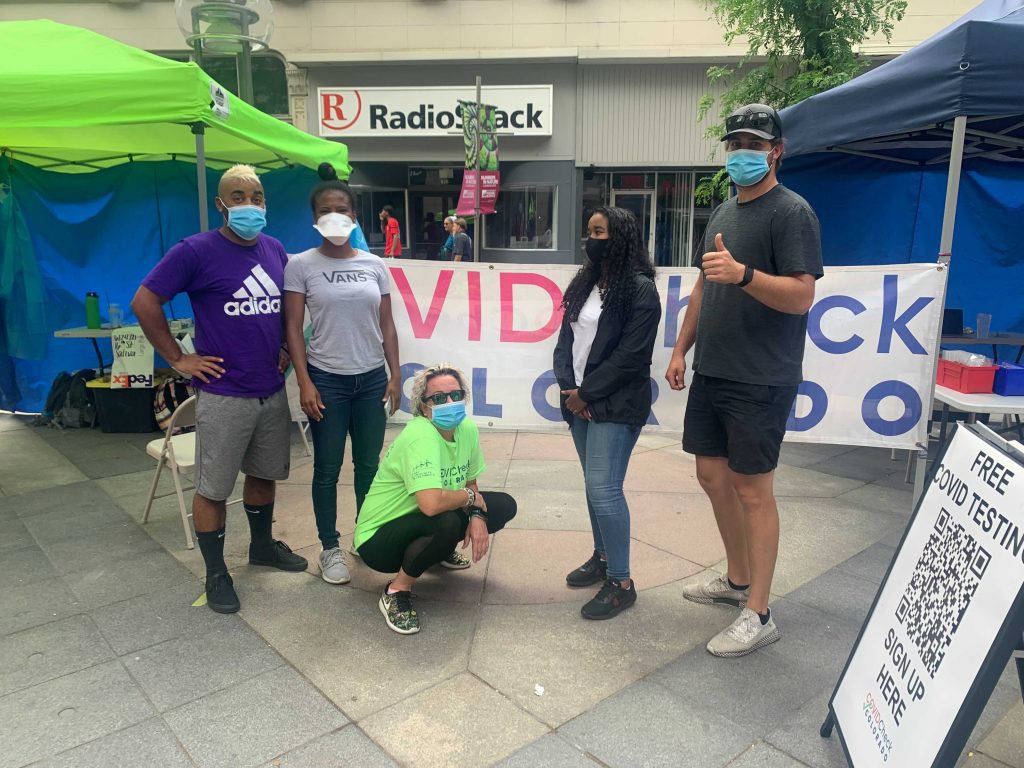 All our Ventures are Joint Ventures

If there's a need that's not being met or a challenge that requires a new way of thinking, we'll work right alongside the kids and families in our community, and gather the right mix of partners and resources to BUILD a new solution like COVIDCheck Colorado together. As we venture to solve some of the toughest problems facing our community, we'd love for you to join us.