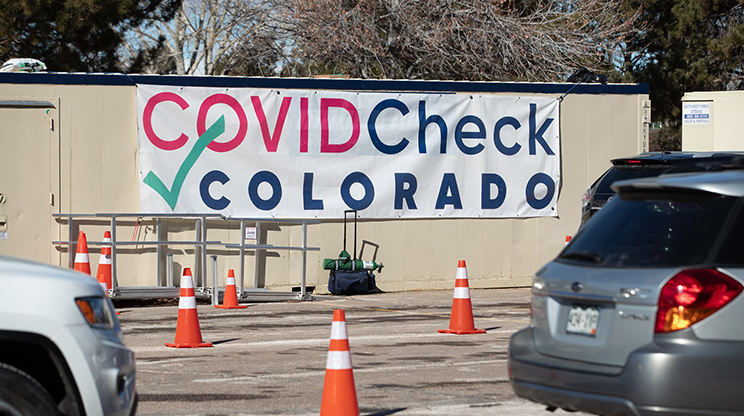 27 october 2021
COVIDCHECK COLORADO WINS DOWNTOWN DENVER AWARD
The Gary Community Venture was one of six organizations honored by the Downtown Denver Partnership with the 2020 award
Will C. Holden: Director, Communications & Storytelling
DENVER — Gary Community Ventures would like to extend its congratulations to our COVIDCheck Colorado team for winning one of the 2020 Downtown Denver Awards. Awarded by the Downtown Denver Partnership, this annual awards ceremony honored six projects and organizations in 2020 that helped sustain our city through a global pandemic.
The COVIDCheck Colorado team was recognized alongside five other 2020 winners, the VF Corporation, Denver Dream Center, Platte Fifteen – Denver, the Sheraton Denver Downtown Hotel and Rocky Mountain PBS's Buell Public Media Center.
"To honor the challenges 2020 brought to our city, the Downtown Denver Partnership expanded this year's Awards criteria to include COVID-19 response efforts, and we are proud to celebrate the collaboration, innovation and resilience that has come to define our community," said Tami Door, President and CEO of the Downtown Denver Partnership. "The Downtown Denver Awards have always been about impact and transformation and these catalytic projects and organizations demonstrated exactly that."
Winners were chosen by the Downtown Denver Awards Jury, an independent group tasked with researching, discussing, and weighing the merits of all the nominations received. They participate in interviews, site visits, and presentations before selecting the winners who we honored, live, on Awards night, which took place on Oct. 27, 2021, outdoors in Downtown Denver's new McGreor Square.
Gary Community Ventures launched COVIDCheck Colorado in the summer of 2020 with the idea that regular asymptomatic testing could provide schools an added layer of protection to return to in-person teaching and learning. And, if we could help get kids back to school, we could help families get back to work and help Colorado's economy recover faster. With a mission to deliver the most proactive and equitable response to COVID-19, the venture ultimately expanded to include dozens of partners across the state and nation in an effort to increase access to fast, free and reliable testing as well as the life-saving COVID-19 vaccines.
Thanks to Colorado Gov. Jared Polis and the Colorado Department of Public Health and Environment, who provided the resources to make testing available to every Coloradan for free, COVIDCheck Colorado administered more than 1 million tests and 300,000 vaccines by the summer of 2021.
As of April 2021, COVIDCheck had grown to a team of 1,500 employees, all of whom continue to show up each day through snow, rain, wind and heat to make sure Coloradans continue to have needed access to COVID-19 testing. We could not be more grateful to this team for showing up for all of us throughout one of the most trying times in our shared history.
Related Content
Share Your Ideas

I would like to see business people try to solve social problems with the same imagination and energy they use to finance a factory or make a deal. Don't call it philanthropy; call it corporate social investment. Make it integral to business.