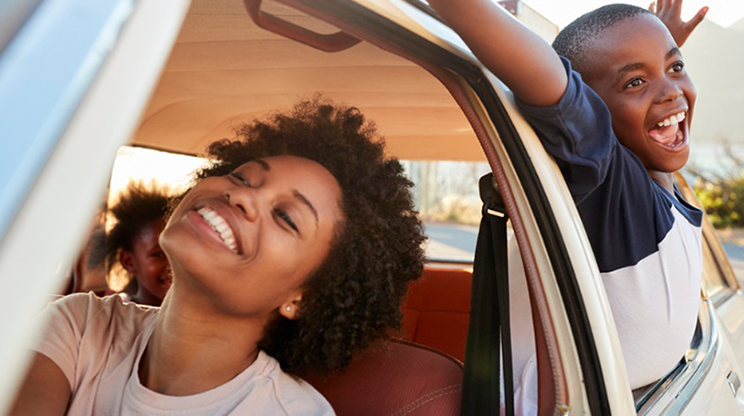 September 9, 2021
SEARCH FOR SOLUTIONS TO IMPROVE FAMILY ECONOMIC MOBILITY
Launched because all families should have the resources they need to raise thriving children
Will C. Holden: Director, Communications & Storytelling
DENVER — One in four families in Metro Denver doesn't have enough income to cover essential costs of living. In fact, a family of four needs more than $70,000 to make ends meet. That's more than the area median income.
TeRay Esquibel intimately understands these realities.
Even with a bachelor's degree in business, TeRay faced various financial obstacles in his mid-20s. When he found a stable job, he got tired of "just getting by" and decided to make a bet on Denver Public Schools alumni. Through Ednium: The Alumni Collective, he's now working with and growing his coalition to champion K-12 financial literacy and wealth-building curriculum as tools of systemic change.
Some would've considered TeRay's bet a risky one. He never has. To the contrary, in fact.
"Those of us close to the problem, we need to understand that we already have what it takes; we already have the ideas," Esquibel said. "It wasn't a risk for me to see there was brilliance in my backyard. I saw that every day of my life.
"The risk was not doing something about it."
It's with that refrain that Gary Community Ventures launches its second-ever Search for Solutions (SFS) process, an open call for innovative ideas like TeRay's that will help Metro Denver families increase their potential for economic mobility. Specifically, we are in search of solution submissions by Oct. 5 that create opportunities for families to:
Increase income
Decrease expenses — particularly those related to housing, childcare and debt
Own assets that grow in value over time (including but not limited to home ownership)
What is a Search for Solutions?
The Strategic Policy and Philanthropy team at Gary Community Ventures designed the SFS process as a new philanthropic approach to tackle some of the biggest problems facing Colorado kids and families. As complex as the barriers to opportunities may be, we believe our communities know what it takes to overcome them.
We begin this process by listening to our community, partners and each other to begin with a shared understanding of the problem. After the problem is defined, the SFS is meant to serve as an open call for everyone's idea, whether you're a full-scale organization or a parent with a breakthrough solution.
What Kinds of Solutions Could Help Increase Family Economic Mobility?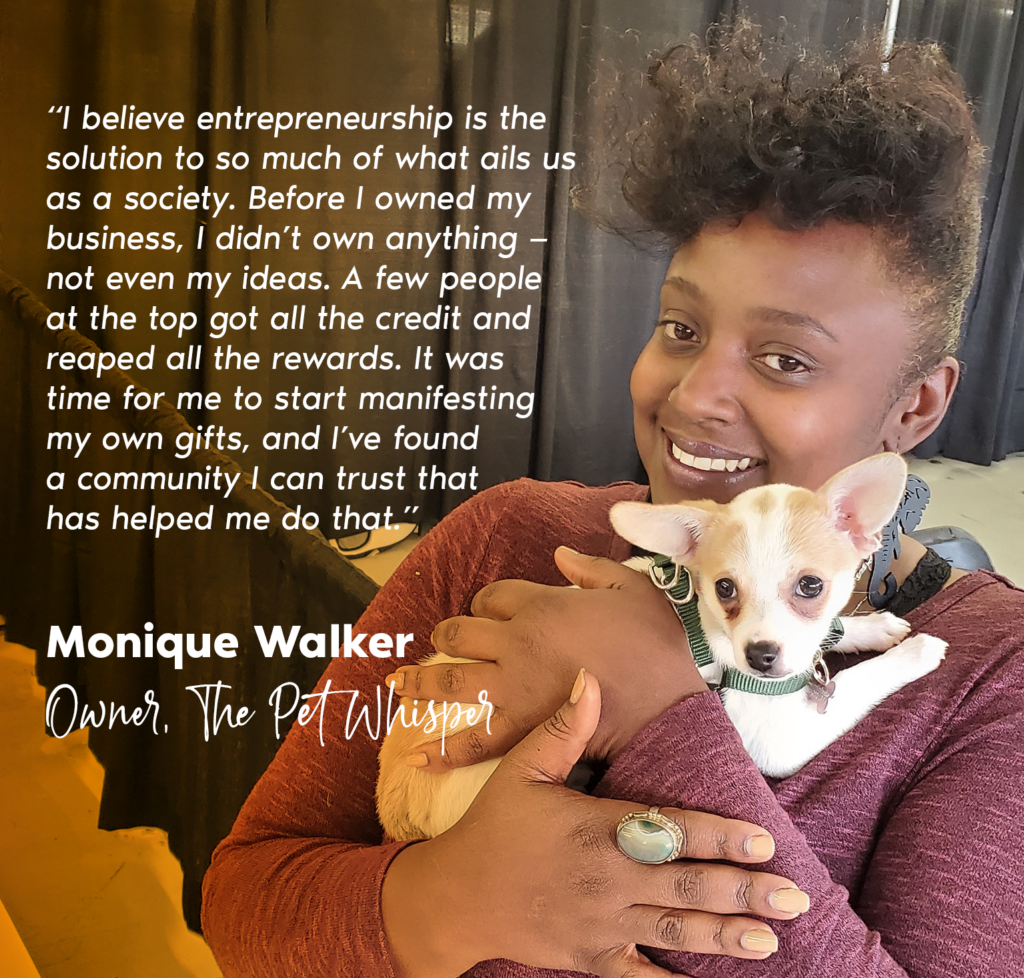 Perhaps you have an insight on one aspect of this problem. Or maybe you've got a way to address several aspects at once. Monique Walker, owner of Pet Whisper, has an idea to help families increase income, decrease expenses and grow wealth all at once.
Monique got her start as a small business owner with some help from the Rocky Mountain MicroFinance Institute (RMMFI). Together, she and RMMFI represent the exact sort of new, innovative ecosystem looking to tackle our systemic financial problems.
At Gary Community Ventures, we're not just grant-makers; we're problem-solvers. We're actively searching the nation for great ideas from community members like Monique and others in the business, policy and philanthropy sectors. Learn about three new ways we could work together to grow either 1) existing solutions, 2) build out new approaches or 3) change the policy landscape so that it better serves kids and families in our communities.
How Do You Submit a Solution & What Happens Next?
At Gary Community Ventures, we're former educators, nonprofit directors, and business and policy leaders who continue to work toward solving some of the toughest challenges facing our community. But we could never do it alone. In fact, we know many of the answers to the challenges we face lie within members of our entire community. That's why we wanted to make it easy for anyone — particularly those who have experienced barriers to opportunity — to share their ideas on the best possible breakthrough solutions.
Specifically, we've tried to engineer a new, more inclusive, less cumbersome process in our SFS. All that's needed to apply are two things:
A brief overview of your solution to improve family economic mobility
An understanding that we believe reimagining and reshaping what's possible for kids and families begins with listening, innovation and collaboration — not necessarily funding
Please complete your submission by Oct. 5. After you do so, a member of our team will reach out to discuss how we might partner to create a transformative solution together.
If you have questions, please feel free to email us at familymobility@garycommunity.org
Related Content