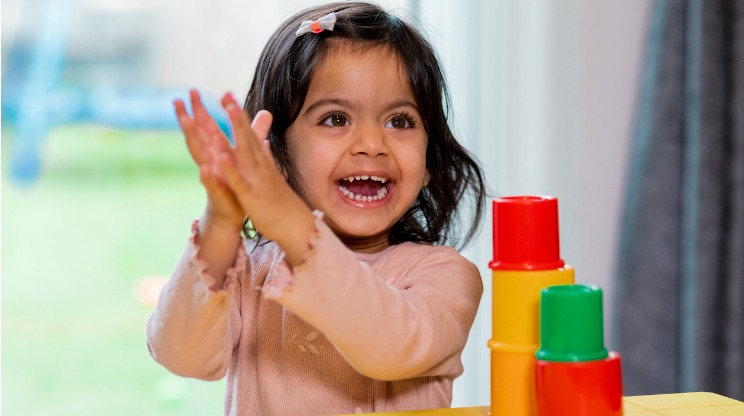 May 13, 2021
THIS IS JUST THE BEGINNING
Colorado moves one step closer to transforming its early childhood education system.
Mike Johnston: President and CEO, Gary Community Ventures
DENVER – After more than 30 years of working to expand preschool in Colorado, we are closer than ever to providing free universal preschool to all 4-year-olds, thanks to voters passing Proposition EE last November. A statewide preschool effort that once served only 2,000 children statewide, will soon have the ability to meet the needs of all 67,000 4-year-olds in Colorado.
But the resources alone are not enough.
We also need to redesign our entire system of early childhood support to make sure it best serves families, kids and providers. We have been working with a broad group of statewide stakeholders to envision how we could build a national model that would make Colorado the best state in the country to raise a child. The introduction of House Bill 1304 will, for the first time, create a new state department of early childhood—a cabinet level agency that would bring all the state's programs for children and families together under one roof. This new agency would unify all the funding streams, services and duplicative regulations that govern children's learning and development in one easy-to-access organization. This is a monumental opportunity to set Colorado's youngest kids up for a lifetime of success and make Colorado the first state in the country to ensure that all of our services are designed to support families, children and the providers who support learning and development every day.
We've come this far thanks to the bold leadership of Governor Polis and House and Senate leaders who have consistently championed efforts to improve early childhood education in Colorado. But the real work is just beginning. As our founder Sam Gary once said, "Those that can, must." This is a once-in-a-generation chance to transform the lives of our youngest kids, and we are proud to stand shoulder to shoulder with the legislators, families, providers and department leaders who are committed to making that promise a reality. 

Supported exclusively by Gary Ventures.
Related Content