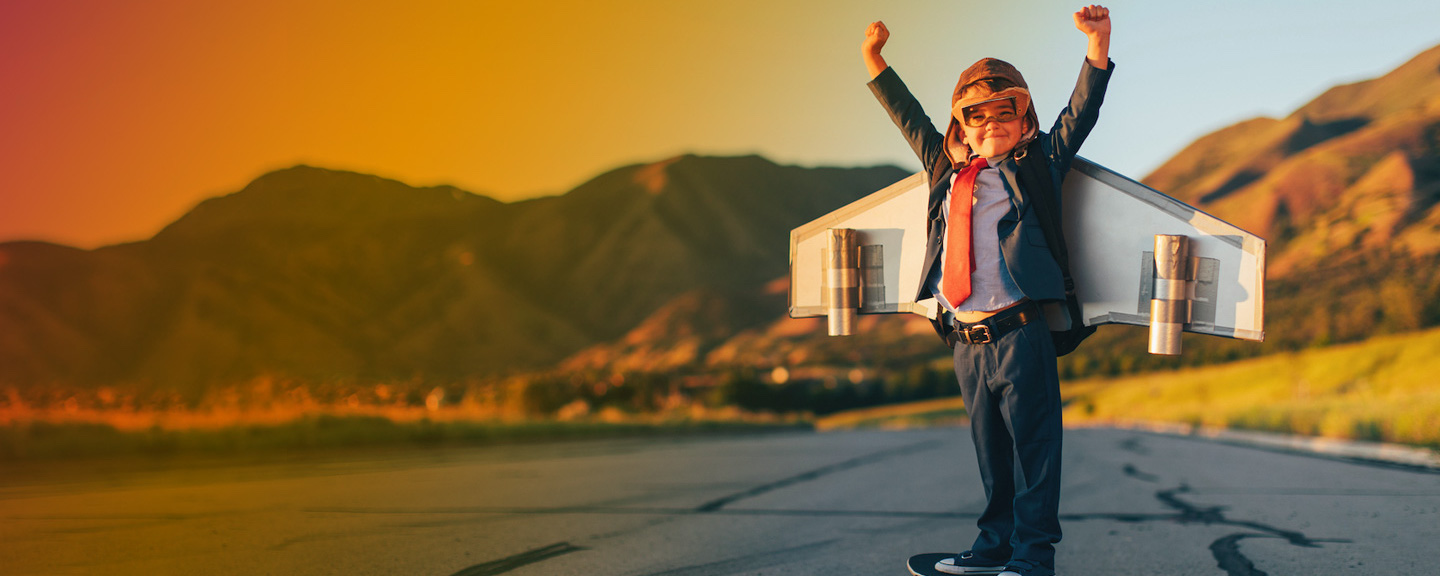 AN UPDATE FROM
Gary Community Ventures
We may look a little different, but we still have the same
commitment to increasing opportunity for Colorado kids
and families.
July 14, 2021
Partners and Friends,
For more than 40 years, Sam and Nancy Gary have worked toward fulfilling the vision that all Colorado children have the opportunity to grow up healthy and reach their full potential. With Sam Gary's passing in 2020, we remain more committed than ever to delivering a future where that is reality.

Sam and Nancy's first philanthropic venture was launching The Piton Foundation in 1976, and for decades many of us knew their philanthropic work under that name, from their leadership in creating the Denver Preschool Program to launching the Colorado Children's Campaign, the Urban Land Conservancy and others. In 2012, Sam and Nancy sold the oil company and transferred the assets to create a lasting philanthropy. They knew that philanthropy was not the only lever for social change, and believed that it could—and should—work together with business and policy to drive lasting change. To achieve this, they pioneered a structure distinct from many other philanthropies that resulted in two separate entities for impact: The Piton Foundation, a private foundation that could continue to make philanthropic investments, and Gary Community Investment Company, a Certified B Corporation that could pursue social impact investing and policy change.

While the structure provided maximum flexibility, the investment title positioned the organization as a financial advisory group, a misconception that often made it difficult for our community to understand and find the most effective ways to work with us in creating positive change. That is why today we announce an update to better communicate Sam and Nancy's vision to leverage business, policy and philanthropy to drive social change.

We will no longer use the separate names of The Piton Foundation or Gary Community Investment Company. Instead, all our efforts—policy, mission and impact investing and philanthropic grantmaking—will operate under the unified umbrella of Gary Community Ventures, or Gary for short. Our mission is to partner with our community to leverage business, policy and philanthropy to reshape the arc of opportunity for Colorado kids and families.

The word ventures represents Sam's wildcatter spirit, as he traversed across new and unexpected territory in search of both oil and opportunity. The word also reflects our efforts to deliver breakthrough solutions to problems facing kids and families today. These efforts span beyond traditional investments. They harness collaboration, partnership and innovation; they are ventures, in the most ambitious sense.

Like Sam, we aren't afraid to set big goals to support kids and families, but we never do it alone.

That's why all our ventures are joint ventures that start with listening to our community and defining the problems as they are truly lived. We start today by opening a Search for Solutions process that not only welcomes everyone's ideas—from established experts and nonprofits to young people and families—but charges us with going directly to community members to elevate their insights. From the seeds of those ideas, we use our strategic partnership and resources to GROW nonprofit and for-profit solutions that already exist, BUILD new solutions that don't yet exist and CHANGE the policy landscape to expand opportunity for those who need it most. Together, we'll deliver breakthrough solutions in the areas of School Readiness, Youth Success and Family Economic Mobility.

As such, today we launch our first collaborative Search for Solutions process to increase the percentage of kids who can read on grade-level by third grade. From July 14 – August 10, we will gather the insights of community members to find solutions to Colorado's early literacy challenge. Whether you're a parent, a teacher, a student or a community leader or CEO, your ideas matter. We invite you to be a part of this process by visiting the Early Literacy Search for Solutions landing page.

Together, we can begin to reshape the arc of opportunity for Colorado kids and families! Thank you for your ongoing partnership and commitment.
Discover New Possibilities

Together, we will create the change our community wants to see. Whether you want to discover more about our ventures, or connect with a member of our team, we want to hear from you.