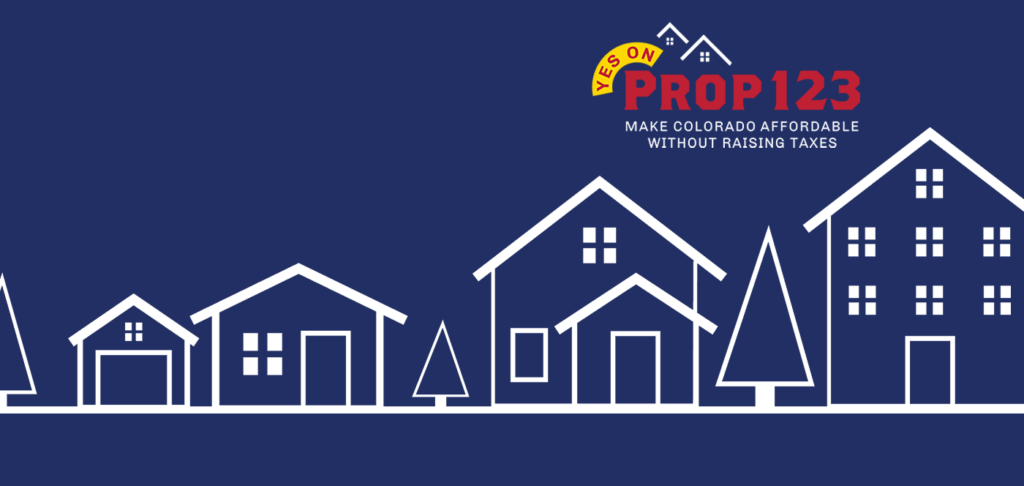 Nov. 10, 2022
GARY VENTURES CELEBRATES THE PASSAGE OF PROPOSITION 123
With support from more than 260 organizations and leaders across the state, we have the sustainable resources needed to solve Colorado's housing crisis.
Gary Community Ventures
Thanks to you, we made history today with the passage of Proposition 123! The measure currently has nearly 51% of the vote, but with nearly all of the outstanding ballots remaining in Denver, Adams, Arapahoe and Boulder counties, the margin of victory will only grow from here.
Your leadership put affordable housing on the statewide ballot for the first time in Colorado history, and the voters approved it!All around the country others will look to Colorado as an example of what it takes to deliver a sustainable solution that meets the affordable housing needs of homeowners, renters, and those who are unhoused, for generations to come.
The passage of Prop 123 means that 100,000 more families will find a home they can afford in the next decade, it means renters will have more affordable paths to homeownership, and those who are unhoused will have even more safe options to rest their heads at night.
In this time of divided politics it is hard to build bipartisan coalitions on easy issues; it is virtually impossible to build them on our most difficult ones. But with your support, we did something that has never been done before: We worked with stakeholders around the state to put together a comprehensive approach that would provide sustainable funding to support the full continuum of housing needs, and we built an unprecedented bipartisan coalition of more than 260 organizations around the state who signed up in support. Our teachers, nurses, and firefighters will have a chance to stay in the communities they serve because of your leadership, and our kids and grandkids will have a chance to live in the Colorado we love because of your courage.
We will celebrate that today, and tomorrow we will go back to work to support every community in using this once-in-a-generation opportunity to deliver the results our communities deserve. In many ways Coloradans like to be pioneers, breaking the trail where no one else has had the courage to go. Today we do that again, establishing Colorado as a national leader that can prove what is possible when you bring people together across industry and party lines to create courageous and sustained commitment to the promise of affordable housing.
Thank you for your leadership, your courage, and your service to Colorado.
Content supported exclusively by Gary Ventures, Inc.
Related Content