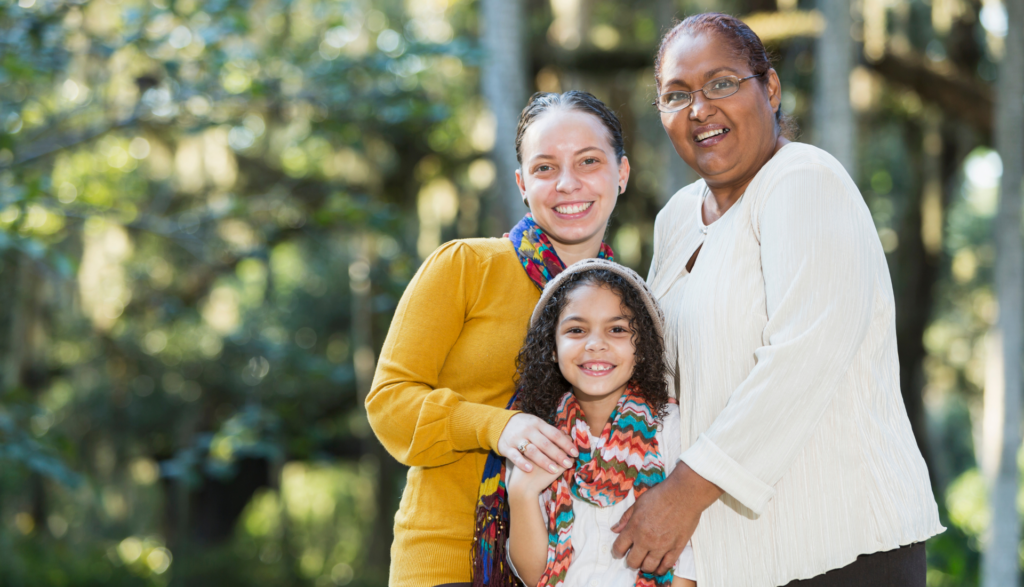 April 11, 2023
Benefit Navigators Underutilized in Denver as COVID Benefits Roll Back Nationwide
In less than 10 minutes, navigators can help families identify approximately $1,000-$1,500 in savings every month
FOR IMMEDIATE RELEASE
Contact
Mary Gerlach
mgerlach@garycommunity.org
DENVER – April 11, 2023: In the wake of the nationwide SNAP benefit reduction, Denver-area residents who have seen their food-assistance benefits lowered are not taking advantage of navigator services that can help families identify approximately $1,000-$1,500 in savings every month.
Two navigator organizations – Benefits in Action and Aurora Community Connection – are prepared for an increase in clients and are encouraging residents to access their free services in-person and online. Both organizations are piloting a new tool that quickly and accurately checks eligibility for 40 benefit programs and tax credits and estimates a cash value. Through initial testing, the tool has identified a median of $710 a month in savings for each household.
"With the rising cost of living in Colorado, help with any household expense makes a meaningful difference for families," said Monserrat Mendoza at Aurora Community Connection. "Now that SNAP has been reduced by $360 for a family of four, we want the community to know that there are other programs they can take advantage of to cover living expenses. We're here to help identify those programs and get people enrolled."
The federal government increased states' SNAP benefits at the start of the COVID pandemic, and these increased benefits were eliminated in March 2023. Additionally, at the end of March 2023, the federal rule change that allowed states to continuously enroll people in Medicaid will expire. Beginning in April 2023, individuals and families enrolled in Medicaid will be required to renew their eligibility for the first time since the start of the pandemic. Failure to do so will result in the loss of Medicaid coverage.
"We are used to seeing folks who are stressed out and in a crisis. When you've reached that point it can be challenging to access these complex and disparate programs on your own, so our Benefit Navigators come alongside community members to make sure they're keeping their information up to date to remain enrolled in a program and to apply for new programs," said Rachel Wise, Outreach Coordinator of Benefits in Action. "We like to help folks 'stack' their benefits because some of the lesser known programs, like reduced cost internet service or dental insurance for seniors, can make a meaningful difference on a household's budget."
Both organizations have partnered with Gary Community Ventures to make finding benefits easier. Together, they have built a tool that, in less than 10 minutes, creates a customized report of the benefits they can receive, the dollar value of each benefit and the time to apply. The tool screens for more than 40 programs and tax credits, such as SNAP, Medicaid and Child Health Plan Plus, child care subsidies, reduced-cost internet service, RTD passes, old-age pension, dental insurance for seniors, and more.
"Our family advisors told us how time consuming and difficult it is to apply for benefits," said Brian Hiatt, Vice President of Technology at Gary Community Ventures. "We think there is potential to leverage technology to create a more streamlined and dignified experience so members of the community can quickly see the dollar value of benefits and know how long it takes to apply, so they can make decisions in the best interest of their families."
How To Get Help
Aurora Community Connection
In-person appointments at 9801 E Colfax Ave. in Aurora
(720) 975-0147 auroracommunityconnection.com
Services available in English and Spanish
Benefits in Action
Online and in-person appointments at 12157 W. Cedar Dr. in Lakewood
(888) 221-8354
benefitsinaction.org
Services available in English and Spanish. Other translation services on demand.
Gary Community Ventures continues to test its online benefits screening tool, which can be accessed by anyone at myfriendben.org. Benefit navigators like those at Aurora Community Connection and Benefits in Action can then help individuals apply.
About Aurora Community Connection
ACC was founded in 2008 to address a gap in services for low-income, Spanish-speaking immigrant families in North Aurora. We aim to increase access to health and access to education for all local families. Learn more at auroracommunityconnection.com.
About Benefits in Action
Benefits in Action is a nonprofit organization located in Lakewood, Colorado that serves individuals throughout the state. We strive to increase understanding, access, and utilization of healthcare resources. Our team of navigators works with individuals to help them recognize the health-related benefits they qualify for, apply to those benefits, and utilize them as effectively as possible. We are passionate about the importance of increasing healthcare benefit literacy among the public. Accordingly, we organize and hold educational sessions in public facilities aimed to increase individual understanding and self-efficacy in navigating the healthcare system. Learn more at benefitsinaction.org.
About Gary Community Ventures
Gary Community Ventures is the legacy of Colorado philanthropists Sam and Nancy Gary, who combined the resources of a foundation and a B Corp to increase opportunity for Colorado kids and families. Together, Gary Philanthropy and Gary Ventures partner with our community to leverage business, policy and philanthropy to break down the biggest barriers to opportunity and co-create breakthrough solutions for those who need it most. As we listen with humility to our community, partners, and each other, we learn together to drive action that guarantees School Readiness, drives Youth Success, and stimulates Family Economic Mobility. Whether we're making grants and mission investments, building new ventures, or using Gary Ventures to create policy change, we dare to be bold, working urgently with our community and partners to deliver a future where all Colorado kids can grow up healthy and reach their full potential. Learn more at garycommunity.org.
###
Related Content