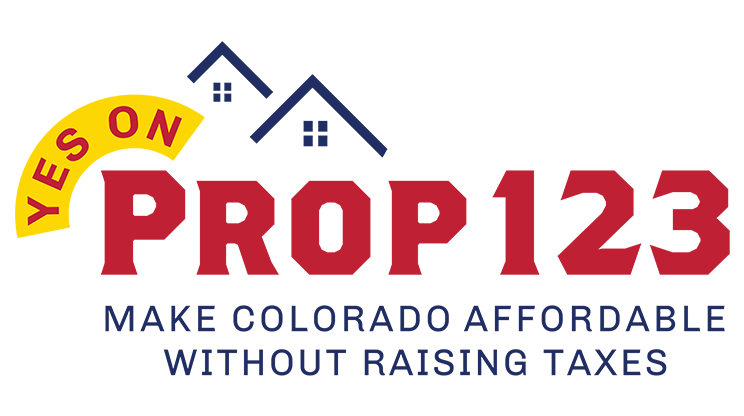 Oct. 24, 2022
GARY VENTURES SUPPORTS PROP 123 WITH 250+ BUSINESS, COMMUNITY LEADERS
Voting Yes on Prop 123 is a vote to solve our housing crisis without raising taxes and without making cuts to vital services like education
Gary Community Ventures
Coloradans' ballots are officially in the mail, and with their delivery comes a historic opportunity to make a difference in the lives of kids and families. We can realize that opportunity by voting yes on Proposition 123 to end Colorado's housing crisis.
Without raising taxes, Prop 123 requires that a small portion of existing state revenues be set aside to fund programs that will make housing more affordable for working people. In the process, Prop 123 will provide down payment assistance for first-time homebuyers, lower rents, and build more affordable housing.
Gary Community Ventures is proud to be part of a growing coalition of more than 250 organizations, bipartisan elected officials and grassroots leaders, all of whom agree that Prop 123 finally gives local communities the tools they need to tackle one of the biggest problems in our state and beyond.
The nation is quite literally watching how Colorado rises to meet this moment. But we won't get to the finish line without your help.
Between now and Nov. 8, you can support Prop 123 by taking three simple steps:
86% of Coloradans say we must solve our housing crisis
That's according to research by the Colorado Health Foundation. Prop 123 gives us a once-in-a-generation chance to solve this crisis. And the solution is as simple as 1-2-3:
Prop 123 creates an innovative system capable of building 10,000 new units of affordable housing annually while protecting vital services in the state budget, including education and healthcare, and still allowing Coloradans to receive TABOR refunds. It's why the Colorado Education Association, school districts across the state as well as Children's Hospital Colorado and the Colorado Nurses Association have all become endorsers.
Prop 123 cuts through the government red tape that has led Colorado to build 40% fewer homes over the last 10 years — even as our state's population increased 15% — and provides proven economic tools to millions of Coloradans who are housing burdened. It's why the measure has received widespread support from business leaders like the Colorado Forum, the Colorado Bankers Association and chambers of commerce in Aurora, Boulder, Fort Collins and Longmont as well as trusted nonprofits like AARP, Habitat for Humanity, Mercy Housing, Volunteers of America and the El Paso County Affordable Housing Collaborative. Meanwhile, these organizations have all helped activate proven tools that will be expanded under Prop 123:
Prop 123 empowers local communities to address this crisis as they see fit. It does so by giving local governments access to the funds in this measure if they can gradually increase their affordable housing stock by 3% annually, which is an approach endorsed by the Colorado Municipal League, Metro Mayors Caucus and a bipartisan group of 32 lawmakers and county commissioners — from Lincoln County Commissioner Ed Schifferns on the Eastern Plains to Grand Junction Mayor Anna Stout on the Western Slope, from Conejos County Commissioner Carlos Garcia on our southern border to a trio of Larimer County commissioners in the north, and a slew of elected leaders in between, including dozens on the Front Range and in our Mountain Communities.
Why is Prop 123 needed? Because our housing crisis has hit a tipping point
Over the last 50 years, Coloradans' wages have stagnated while home prices have more than doubled. At the same time, we've been hampered by rules and regulations that have yielded 40% fewer homes over the last 10 years as our state population has grown 15%, leaving supply dangerously low.
Now, Colorado's median home price is $570,000, and more than 50% of our renters are housing burdened. That means more than half of Coloradans can no longer afford to live here.
Also, we can now definitely say that the housing market does not have the ability to correct itself fast enough for millions of Coloradans, and that increasing salaries alone won't be enough to solve our housing crisis.
Colorado's housing needs are dire and complex. But the solution is shockingly simple. We can solve our housing crisis this November by voting yes on Prop 123. And we can do it without raising taxes or making cuts to vital public services.
Related Content