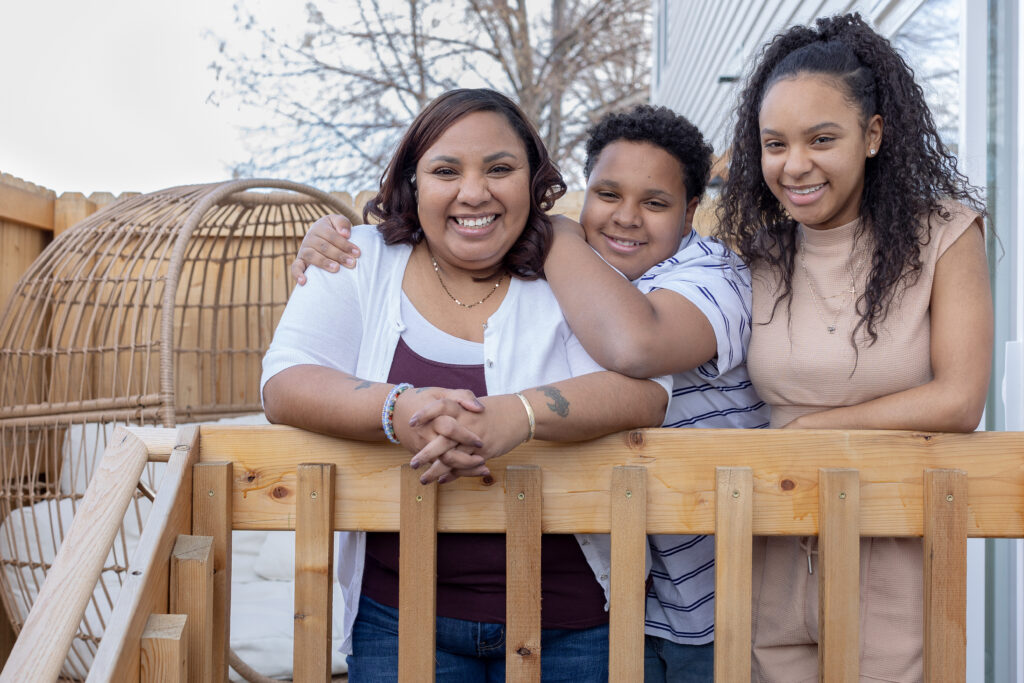 May 24, 2022
A MOMENT OF CELEBRATION AND REFLECTION
Our work together to close the racial wealth gap
Mike Johnston: President and CEO, Gary Community Ventures
We were delighted to learn that the Dearfield Fund for Black Wealth was recognized as one of the country's most innovative efforts to close the wealth gap by the Brookings Institution and Ashoka.

While we're honored to receive this recognition, we view it as a deep affirmation of the need for more innovative programs like the Dearfield Fund and as a reminder of the importance of Sam and Nancy Gary's vision – what could be, should be. When a challenge exists and there is no solution in the marketplace, Sam and Nancy's vision propels us forward to work alongside the community and partners in business, policy and philanthropy to build breakthrough solutions. And, thanks to this vision and the leadership of Denver's Black community, we have launched the Dearfield Fund to help close the racial wealth gap.
We know that after enduring centuries of discrimination, Black and African American people have faced tremendous obstacles while trying to acquire and pass on wealth, particularly through homeownership. From the time the federal government reversed its "40 acres and mule" policy to the redlining that began in the 1930s, our nation has passed laws intended to prevent members of the Black and African American community from owning a home, and the generational wealth that often comes with it. As a result, the wealth gap between white and Black families with kids today is as large as 100 to 1.
With this history in mind, we asked ourselves a simple question with a complex answer: "What can we do to close the racial wealth gap?"
Thankfully, Denver's Black community already had the answer: Help Black and African American families and individuals build a foundation of intergenerational wealth and financial well-being through homeownership. With input and leadership from an advisory board of local black leaders, we created a fund intended to help Black and African American first-time homebuyers access no-interest down-payment assistance that could be used toward the purchase of a new home. Today the fund provides up to $40,000 in down payment assistance to first-time Black and African American homebuyers. In return, the homeowner repays the Dearfield Fund the down payment amount when they sell or refinance their home alongside a small share (5%) of the appreciation, while keeping 95% of all the wealth generated. Under current market conditions, we estimate that the Dearfield Fund will generate $150,000 for each individual or family who buys a home.
The most powerful data from the Dearfield Fund are the stories of families like the Williams family and entrepreneurs like Justin Murchison who describe this as a life changing investment in their plan to build family wealth. And, thanks to our advisory board committee and partners in the financial services and real estate sectors, I'm more encouraged than ever by our community's collective potential for returning wealth to our Black and African American friends and neighbors. We would not be where we are today — with $2.5 million invested to support 62 first-time homeowners — without courageous partners like FirstBank, the Impact Development Fund, the Colorado Housing and Finance Authority, Elevations Credit Union and On Tap Credit Union who were willing to help pave a new path to justice.
And, because we plan to reach 500 families and generate $100 million in future Black wealth, we need investors like you to share your ideas, to challenge our ideas and to encourage others to learn more.
Join us in this movement. Join us in building a sustainable solution to address past harms and build future Black wealth.
In partnership,
Mike Johnston
President and CEO
Gary Community Ventures
Related Content
Share Your Ideas

I would like to see business people try to solve social problems with the same imagination and energy they use to finance a factory or make a deal. Don't call it philanthropy; call it corporate social investment. Make it integral to business.