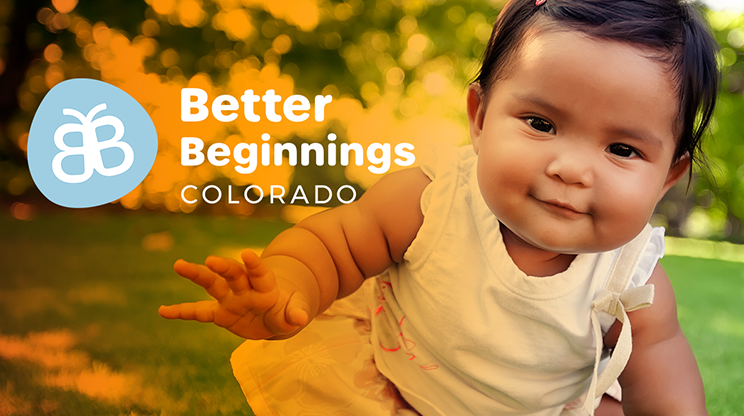 November 8, 2021
GOV POLIS SIGNS HOUSE BILL 1295, REMAKING COLO. EARLY CHILDHOOD SYSTEM
The bill will marry all early childhood services under the new Department of Early Childhood, improving the system for both families & providers
Mike Johnston: President & CEO
When Sam and Nancy Gary first set out to transform early childhood more than 40 years ago, they did so believing that Colorado could – and should – provide every child in the state with access to universal early childhood education. With Governor Polis' signing of House Bill 22-1295 on April 25, 2022, Colorado is finally prepared to make that a reality.
From the Colorado House of Representatives to the Senate and the desk of Governor Polis, HB22-1295 will deliver an early childhood system that makes it easier for families and providers to set up our youngest for a lifetime of possibilities. Beginning in 2023, families will finally have access to:
One high-quality early childhood system that integrates the various programs and services designed to develop healthy, thriving children;
One simple application that matches families with the best child care and preschool options of their choice;
One universal preschool program for all kids, with more hours for kids from low-income backgrounds.
With less than a year before the first family applies for free preschool, there's much to do to ensure a seamless experience for families and providers.
The reality is that reaching this transformative milestone would not have been possible without our courageous leaders at the Capitol and those in our early childhood community consistently working together to put families first. As the new Department of Early Childhood takes shape, we'll need that same coalition of supporters to come alongside the department's executive director and team as they work to fulfill the promises of HB22-1295.
Here at Gary we'll continue to do everything we can to stand with families and to ensure the new department does the same. Whether it's elevating the voices and experiences of parents like Jess Adkins and providers like Diane Price or building new solutions to support the new department, we're ready for the last mile of Colorado's journey to a better beginning for all kids.
Related Content
Share Your Ideas

I would like to see business people try to solve social problems with the same imagination and energy they use to finance a factory or make a deal. Don't call it philanthropy; call it corporate social investment. Make it integral to business.