WEALTH
through ownership
The opportunity to own an asset that grows in value is the most proven pathway to build wealth. For too long, families of color have seen this pathway blocked. We're now actively partnering with our community to build an ownership movement capable of closing our racial wealth gap in new, bold and innovative ways. Join us.
Why Ownership?
The roots of wealth creation in this country come from owning assets — land, houses and businesses
More than ever, the tremendous wealth generated by the richest country in the world is concentrated in the hands of fewer and fewer people. Layer on top of this the racial wealth gap, especially between Black and White households, and we are in the midst of an existential crisis that we can fairly say, without hyperbole, threatens the very fabric of our democracy.
We see an opportunity to build a different path.
Despite efforts to ensure greater equity, there are countless examples, through history and into current times, where policies have prevented Black households from owning assets both directly and indirectly, and attempts to rectify those policies — redlining, predatory lending, discriminatory housing practices like devaluing homes in Black neighborhoods — have been slow at best and ineffective at worst.
The philanthropic sector, impact investors and policy makers have an opportunity to turn this around with a very simple strategy — making ownership of assets that appreciate in value more accessible, particularly for people of color.
Doing so will dramatically reduce the racial wealth gap.
How Wide is the Racial Wealth Gap?
Across Colorado and beyond, communities of color have disproportionately been denied access ownership pathways
(Chart Source: Bell Policy Center)
The Ownership Pyramid
Though this work is nascent, we believe we're on the cusp of catalyzing an ownership movement
Foundations and philanthropic institutions including the likes of Gary Community Ventures and national partners likeWorld Education Services (WES) are at the forefront of supporting innovative capital tools. We have developed a framework that can serve as a compass for other foundations and investors to invest with an ownership lens.
The underlying theses behind this ownership strategy are as follows:
Low-income families, especially households of color, should have assets on their balance sheet that can appreciate in value. This often, but not always, means owning some form of appreciable assets.
We need models that are not dependent on forcing families to save based on their income. We are excited for passive wealth-generating strategies, whereby low and middle-income families can build wealth by living in a home, working in a job, or even by being a renter.
These new models create accessible opportunities for underinvested in and overlooked communities to begin to build wealth at scale.
With these premises in mind, our framework describes a range of models and innovative approaches to build pathways for ownership, equity, wealth creation, and power- building for underinvested in and overlooked households and communities.

The ownership pyramid can be further unpacked to lay out specific strategies and examples that we've invested in under each category:
Individual Financial Assets: This category is well recognized. This includes expanding individuals' access to stocks, bonds and other financial assets.
Home Ownership: Increased access to home ownership among lower- and middle- income families of color can have a dramatic impact in bridging the racial wealth gap.
Employee Ownership: The majority of the low- and middle- income workforce in the U.S. is employed at small and medium businesses and there is a huge untapped opportunity to unlock employee ownership in these businesses.
Tenant Equity and Renter Wealth: We are seeing the emergence of innovative approaches that offer renters a share of upside in multi-family properties where they rent. We call these approaches tenant equity. Given the growth of multi-family rental housing as a common asset class in the balance sheets of impact investors, we feel there is a tremendous opportunity to share some of this upside with renters.
Community Ownership: At the bleeding-edge of solutions are approaches where we start sharing a share of prosperity and wealth generated in the entire neighborhood with people who live there and are key to the economic fabric of that community. Models that bolster community ownership include approaches like neighborhood real estate investment trusts and community investment trusts.
Emerging Solutions 
The promising list of investable opportunities continues to grow
Dearfield Fund: Unapologetically for Black Homeowners
Ownership Vehicle: Homeownership
Aisha T. Weeks is leading the The Dearfield Fund for Black Wealth, which provides up to $40,000 in down-payment assistance to first-time Black and African American homebuyers to help build generational wealth. The down-payment assistance is like a loan, but homeowners don't make monthly payments and pay no interest. Instead, when homeowners sell or refinance they repay the down-payment amount plus 5% of their home's appreciation, which allows the Dearfield Fund to serve more Black homeowners.
Apis & Heritage Capital Partners: ESOPs for Workforces of Color
Ownership Vehicle: Business Ownership
Partner Phillip Reeves is helping implement Apis & Heritage's Employee-led Buyout (ELBO©) approach, which provides:
Workers of Color in essential industries with the most powerful wealth building tool in our nation – equity in a thriving business
Companies with the incentives and support to grow and the capital needed to build balance sheets for long-term resilience
Founders with capital to support ownership transitions that preserve their legacies and meet their retirement needs
Communities with stable jobs and business continuity
Investors with timely exits, competitive returns, and clear and measurable impact
The Savings Collaborative: Providing Fair Access to Savings & Assets
Ownership Vehicle: Individual Financial Assets
The Savings Collaborative provides tools to help families start saving and creating the future they want in just 2 minutes with only $5. This nonprofit provides easy-to-use digital savings tools, personalized savings coaching as well as safe and low-cost microloans for emergencies to help users save money and build a lifetime habit of savings. They lean into a high-tech, high-touch approach that aims to utilize:
Technology: An easy-to-use, multilingual savings club app powers the savings club, with built-in prompts to encourage and celebrate savers.
Community: Local ambassadors are the heart of the savings club. They build trusted relationships with members and provide personalized savings coaching and support.
Education: Learning-by-doing is key to lasting change. Save as you develop financial skills using our interactive digital tools and workshops.
Additional Solutions
This section will be dutifully updated. Have a solution or learning we should add to this movement? Email us at communications@garycommunity.org.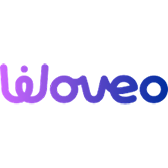 Ownership Vehicle: Individual Financial Assets
Savings groups are an alternative to credit and gives you flexibility to access and build credit on your own terms.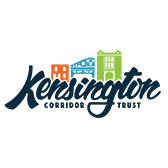 Ownership Vehicle: Community Ownership
Kensington leverages a neighborhood trust model to maintain local control of property use & values.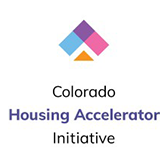 Ownership Vehicle: Tenant Equity
The TEV is a path-breaking model that has never been attempted at this scale.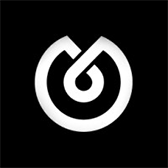 Ownership Vehicle: Individual Financial Assets
Bumped's technology gives consumers the power to turn their everyday spending into free stock ownership.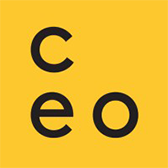 Ownership Vehicle: Individual Financial Assets
CEO is designed to offer modest loans — primarily to low-income refugee and immigrant borrowers — at affordable rates from trusted locations.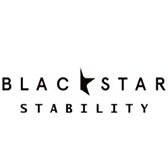 Ownership Vehicle: Homeownership
Blackstar Stability provides investors with risk-adjusted returns while generating significant benefits for low- and moderate-income families through restructured distressed mortgages and land sale contracts.
Venture with Us

Together, we will create the change our community wants to see. Whether you want to discover more about our ventures, or connect with a member of our team, we want to hear from you.